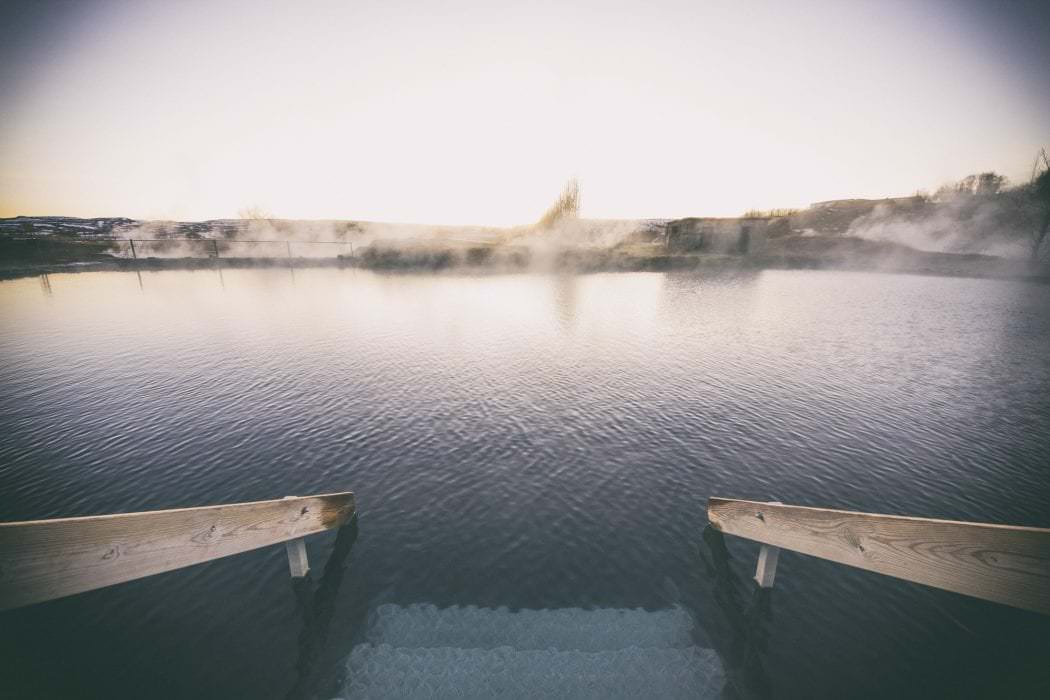 Glacier Snowmobile & Secret Lagoon
Glacier Snowmobile & Secret Lagoon
Availability

All year
Type

Day Tour
Duration

9-10 hours
Time

08:30 – 09:00
Price from

50.000 ISK
A different kind of a Super Jeep Tour from Reykjavik with a snowmobile ride, Glacier Snowmobiling and ends with a dip in the Secret Lagoon.
Description
Discover Iceland's hot and cool secrets.
On this incredible tour, you will experience the most indisputable activities Iceland can offer. Snowmobile on a glacier,  and relax in a geothermal hot lagoon.
We begin with picking you up in Reykjavík. From there we drive you straight to the glacier. We then take a snowmobile trip, from our glacier hut, toward Iceland's second-largest glacier. 400 square kilometers of solid Ice with the highlands of Iceland in your rearview mirror. Midway on our snowmobile tour we make a photo stop.
When the snowmobiling trip is over we take you to the Secret Lagoon in Flúðir. The Secret Lagoon is an unfiltered pool from a natural geothermal spring. The pool is filled with minerals and salts which are good for your skin. The lagoon offers new facilities with segregated showers for the sexes. Please remember to bring your bathing suit.
Pick up from hotels/guesthouses in Reykjavik and various Bus Stops
Access to the Secret Lagoon and towels
Remember to bring your own bathing suit
Timings may be delayed or canceled due to weather and road conditions.

2 persons share the same snowmobile, a single person per vehicle at extra cost

Age limit is 6 years
Only one child is permitted per adult on this tour
Dress according to the weather. In Iceland it is always smart to dress in warm, waterproof clothes, weather changes can be sudden so expect the unexpected.
Tip: Upgrade your tour to "Single Rider"  for more private driving on the glacier.
The ride on the monster truck is an adventure of its own, so enjoy the moods of Mountaineers.
Good outdoor clothing & shoes are recommended
Bathing suit
Smiles and good spirits
Itinerary
Glacier snowmobiling
Starting the day off early with a Reykjavik pickup of you desire based on your accommodation of choice or one of Reykjavik's bus stops, driving out of the city and through the Geysir Hot Spring area with its boiling mud pits and spouting hot springs, we head straight toward Langjökull Glacier for a snowmobile tour. The surrounding snowfields will take your breath away while you enjoy the thrill of dashing across Europe's second-largest glacier on a snowmobile.
Secret Lagoon
After a thrilling ride to the glacier, there is probably nothing more relaxing and body warming than taking a dip in one of Iceland's most loved geothermal pool. We'll take you near the small village of Flúðir where we will ease into a secret outdoor lagoon, a natural hot spring, for a luxurious bath to soothe all our cares away.
The Secret Lagoon offers brand new facilities next to the hot spring with segregated showers for women and men, a bar and eating area. Please note that they do not serve food daily, but offer snacks and drinks for purchase. The entry fee to the Lagoon is included in our tour price.
Secret Lagoon natural hot springs are located in a small village called Fludir and are in the Golden Circle area. It has been kept natural and unique for guests so they can get the true Icelandic feeling. The pool's natural surroundings and steam rising into the air gives the place a magical feeling. The warm water stays at 38-40 Celsius all year. In the whole area, there are several geothermal spots and a little Geysir which erupts every 5 minutes, showing off for the guests relaxing in the hot spring. During winter, the northern lights often give a great light show above Secret Lagoon. What better way to view the spectacular light show overhead than relaxing in the pool's warm water?
Around the Secret Lagoon, you´ll find several Hot Spots and pathways to take a better look into the surroundings.
Meeting point
We can pick you up from several hotel pick up Bus Stops and accommodations around Reykjavík. Note that the pick up starts 30 minutes before departure.
Bus Terminal Reykjavik, Reykjavík, Iceland
Map Route
Other experiences you might like