Meet our fleet
Snowmobiles & Monster Trucks
Mountaineers of Iceland are constantly evolving and so does our fleet. We own and operate a wide selection of vehicles and maintain our own workshop. Our trucks have been specially modified to reach glaciers and other remote locations by the rugged mountain tracks of the Icelandic highlands.
Our largest trucks can carry up to 60 passengers and we have included complimentary wi-fi, speaker systems for tour guides, air-conditioner with individual air controls, reclining seats and little fold-down tables in front of each seat.
Our Facilities
Our cabins in the highlands
Deep in the Icelandic highlands, up in the mountains on the edge of Langjökull glacier, three lodging huts or cabins can be found. It is where we rest our bones, keep our equipment and host events. Two of our huts are located on the east side of Langjökull glacier and one on the west side.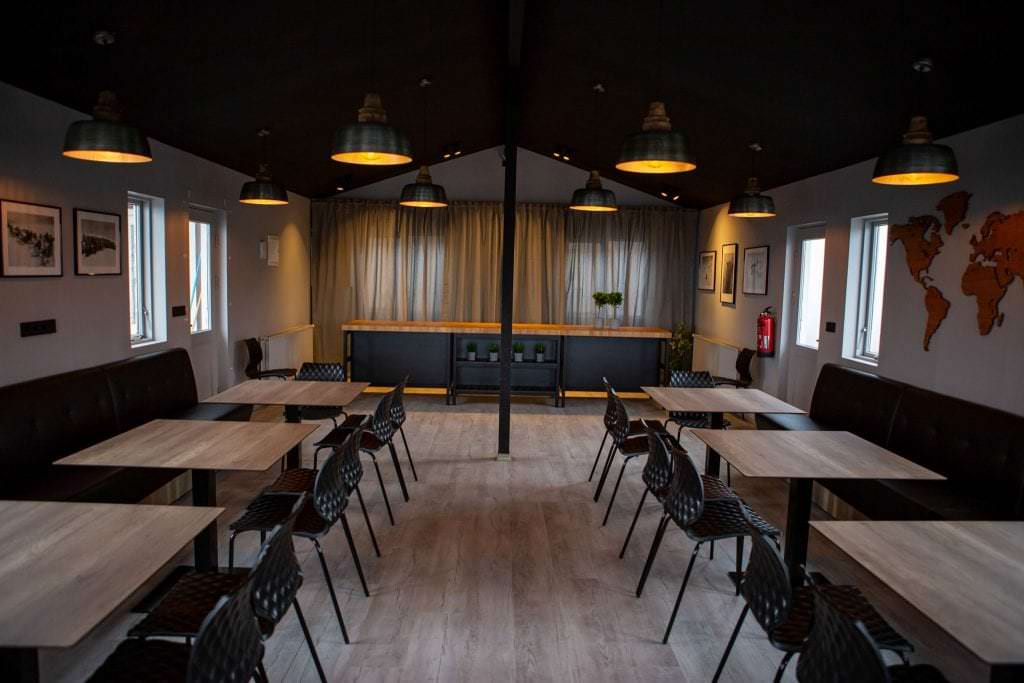 Skálpanes – East side
Skálpanes is a large, timber lodge. With our recently constructed glasshouse next to it, it is the perfect place to host events such as meetings, buffets and weddings. We heat this lodge to keep it warm. It's also equipped with a kitchen, restroom and enough space to hold up to 100 people.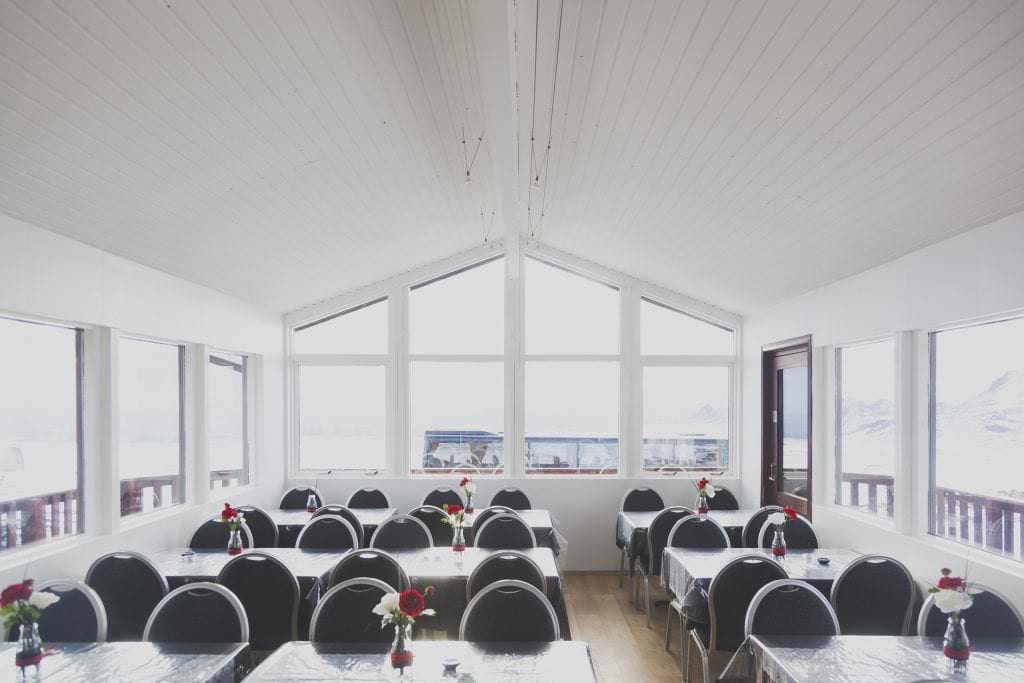 Geldingafell – East Side
Geldingafell is our main base camp equipped with electricity, running water and restrooms. The house is spacious and is capable of welcoming large groups of travelers to gear up in the appropriate snowmobile equipment before our tours.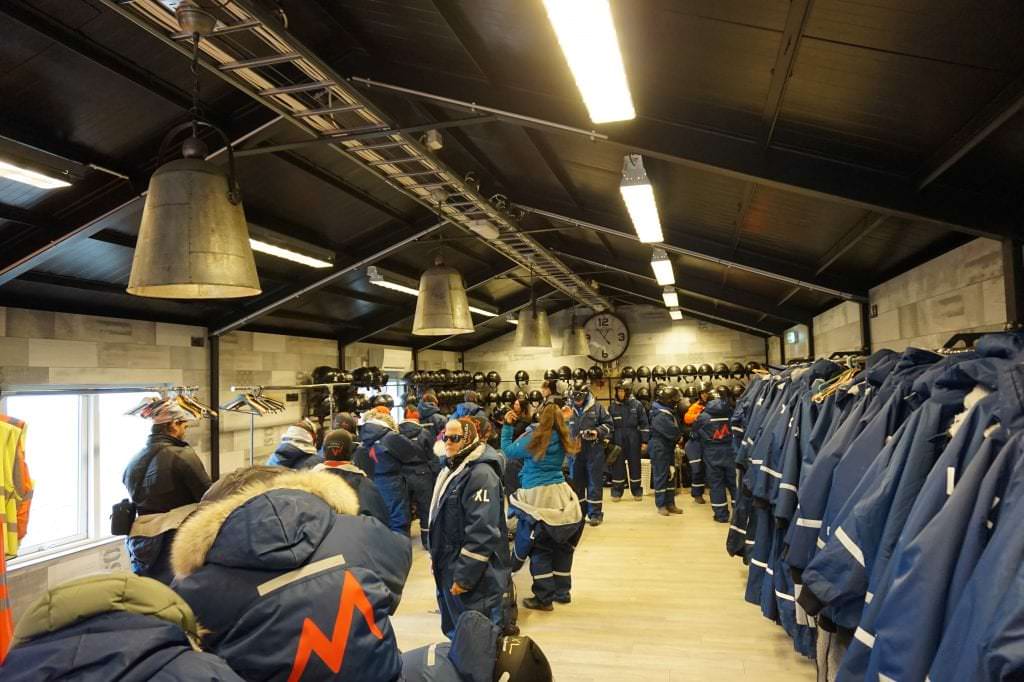 Our Open Fire Pit
We have a mobile open fire pit that can warm our guests during the cold winter months. The fire gives a great feeling after you've completed your tour with us. Please contact us and inquire about the fire pit which is available upon request for groups of all sizes.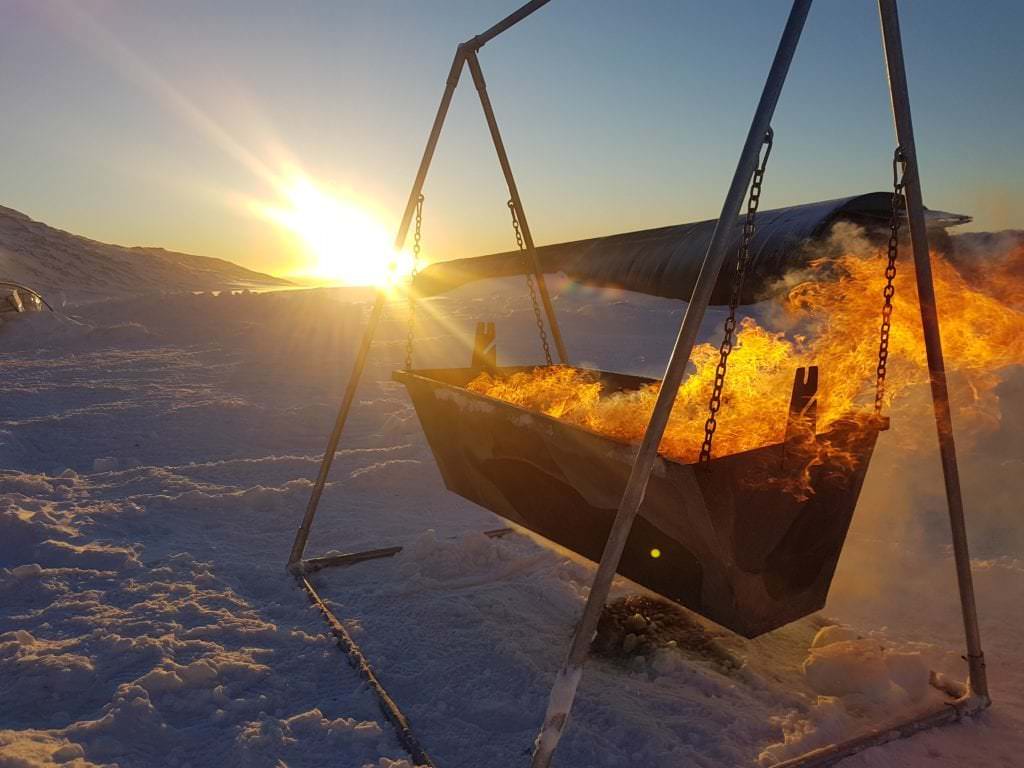 Jaki – West side
Jaki is our lodging hut located on the other side of Langjökull glacier. We heat this hut with a generator. It has a kitchen, restroom and enough space to hold up to 60 people. Jaki is popular for incentive groups, film projects, and truck tours.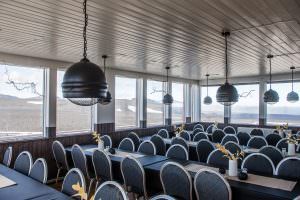 Our Hot Dog Stand
The Mountaineers of Iceland operate a hot dog stand at our Geldingafell base camp. There we offer hot dogs and beverages upon request. We're able to facilitate other snacks if you contact us in advance. This is a great way to relax after our tour before you head back to civilization.