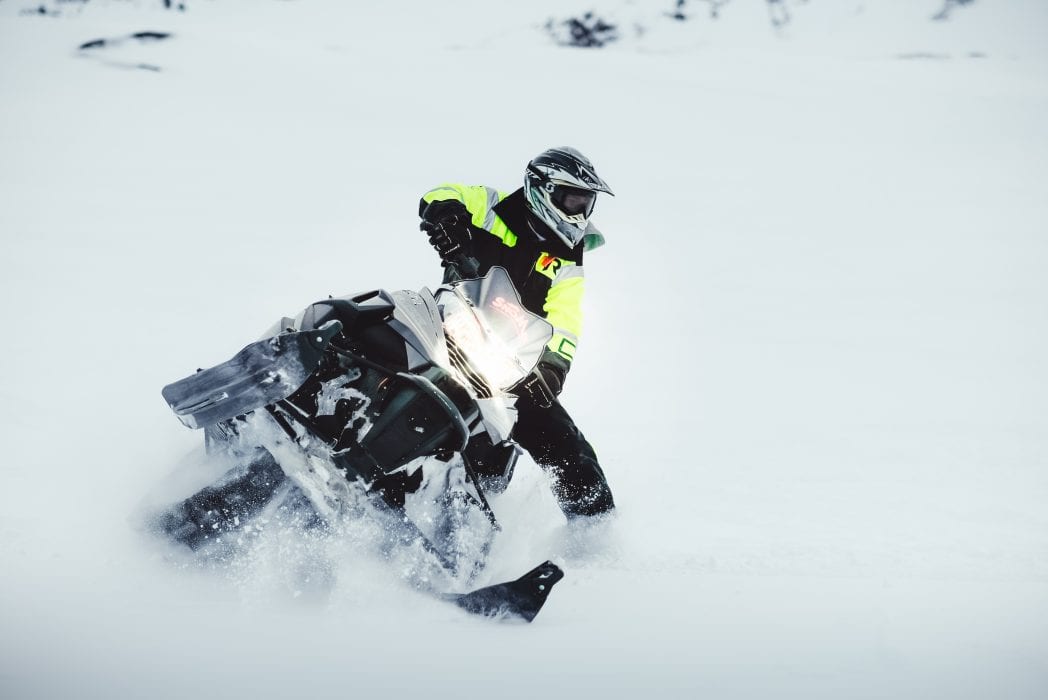 Glacier Rush
Availability

December to May
Type

Half-Day Tour
Duration

1-hour snowmobile tour. 4 – 5 hours in total.
Time

10:00
Price from

49.900 ISK
Glacier Rush Snowmobile Tour. Mountaineers "SnoMo" trips are suited for those that have some recreational vehicle experience.
Description
Wilderness snowmobiling on Langjökull, Europe's second largest glacier on our most powerful snowmobiles, Yamaha Vipers.
The snowmobiles offered in this tour pack more than double the horsepower of the snowmobiles used in our regular tours. This tour has a higher pace and greater thrill for those that want to get the blood pumping.
This tour is always run in smaller groups.
1-hour snowmobile tour
Overalls, gloves, helmet, hat, and overshoes
Pick-up from Gullfoss Cafe
Drop-off at Gullfoss Cafe
*Food and shoes not included.
We cannot accommodate two passengers per snowmobile in these tours since the Yamaha Viper snowmobiles are single-riders only.
Mountaineers can tailor all SnoMo trips to suit your needs and aspirations and can be offered as long-lasting custom tours for 2-4 hours. Please contact us to deliver your heart's desires.
A valid driver's license is required
Timings may be delayed or canceled due to weather and road conditions.
Dress according to the weather. In Iceland it is always smart to dress in warm, waterproof clothes, weather changes can be sudden so expect the unexpected.
The ride on the monster truck is an adventure of its own, so enjoy the moods of Mountaineers!
Bring a waterproof jacket and pants, headwear and gloves. Good outdoor shoes are recommended.
Dress in layers.
Bring snacks as this is a half-day tour
Itinerary
For the Rush Seeking Traveller!
Mountaineers "SnoMo" trips are suited for those that have some recreational vehicle experience. You will be provided with a powerful Yamaha Viper snowmobile, a three-cylinder 1000cc machine with approximately 140 horsepower. These snowmobiles have more than double the displacement that we offer in our other non-SnoMo tours. These performance snowmobiles are single seated mountain machine monsters capable of literally all snowy terrains.
More Private
We do not operate the glacier rush tours with our regular tours and therefore, you will be able to travel faster, further and experience more. Our professional guides will tailor your trip according to weather and terrain and you will experience the glacier as the locals do on their own performance machines. This tour is the true glacier rush!
Our friendly and fun-loving guides will give you instructions on how to operate the snowmobile and go over the safety procedures before you set off into the winter wonderland. For this tour, we only use our most skillful and professional guides.
Meeting point
The meeting point is at Gullfoss Cafe. A direct drive from Reykjavík to there takes about 2 hours.
Other experiences you might like