Mountaineers of Iceland
Having operated snowmobiles for 24 years we know a thing or two about operating snowmobile tours but that doesn't mean we have stopped evolving. Our main focus area is now right in the midst of the Golden Circle and we have 3 departures every day leaving for Snowmobile tours from the upper parking lot in the Gullfoss area. This makes it incredibly easy for you as a traveler to take the decision on location since our tours are bookable up to the last minute. Of course, we always recommend booking your seat in advance so it is secured. Look for the big Monster Trucks when arriving for your Snowmobile tour.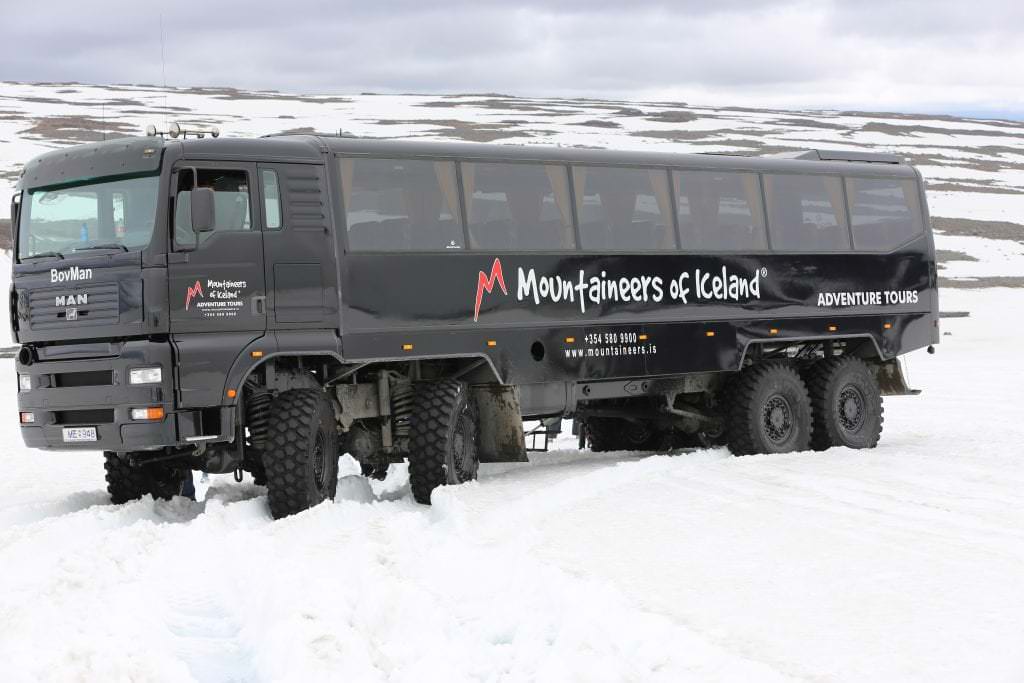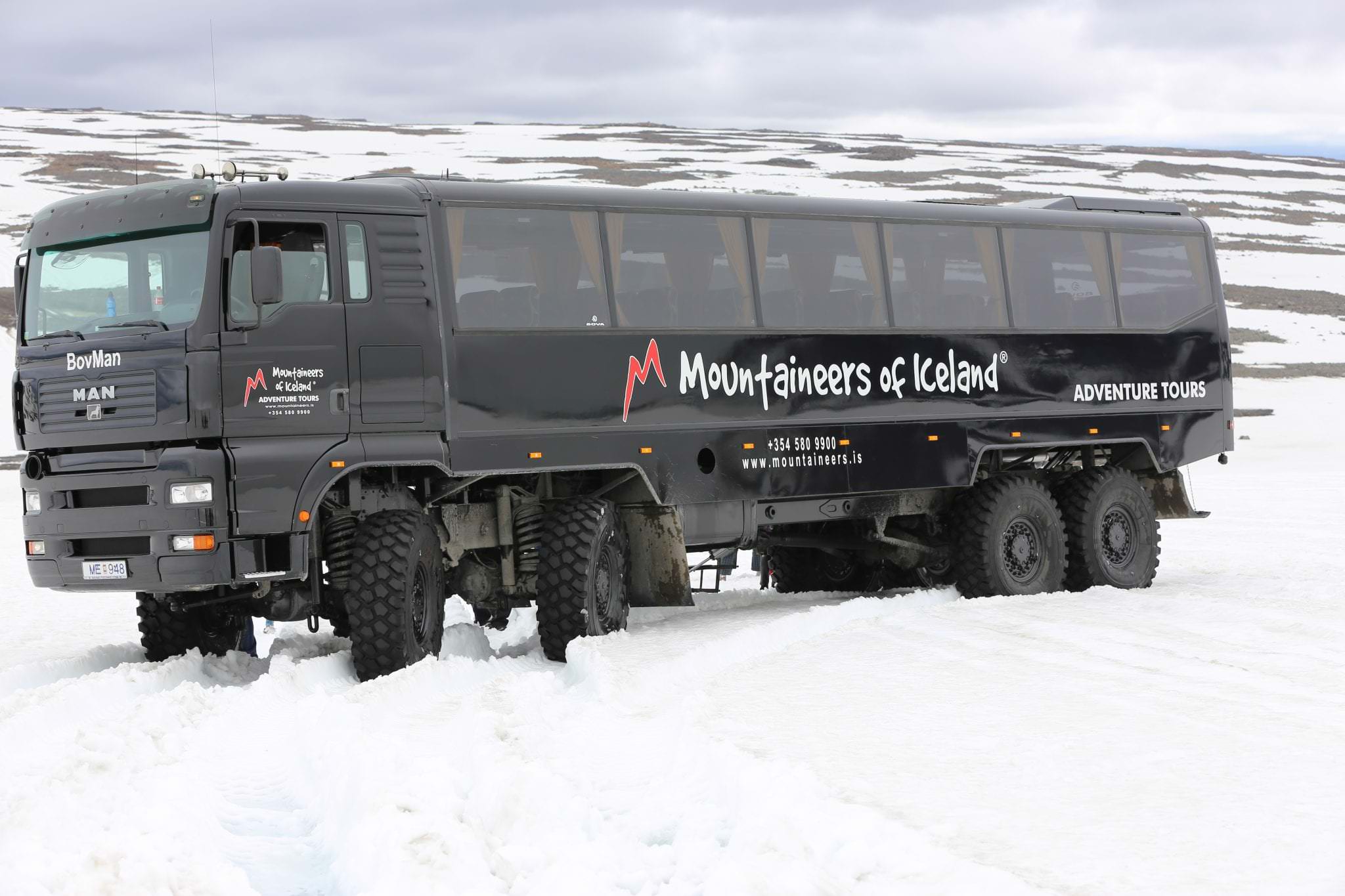 Half-day Tours
If you are up for an adventure we have two half-day tours from Gullfoss at 10 am, 12 pm, and 2 pm. You can choose to either come for the regular 1-hour Snowmobile tour or the new one, Glacier Ice Cave & Snowmobile tour. Both of these tours are 4-hours in duration and are an absolute must-do if you are traveling through Iceland by a rental car. Seeing and experiencing the Icelandic Highlands is like being on another planet and adding a Snowmobile on top of that is the cherry on top of your Ice Cream.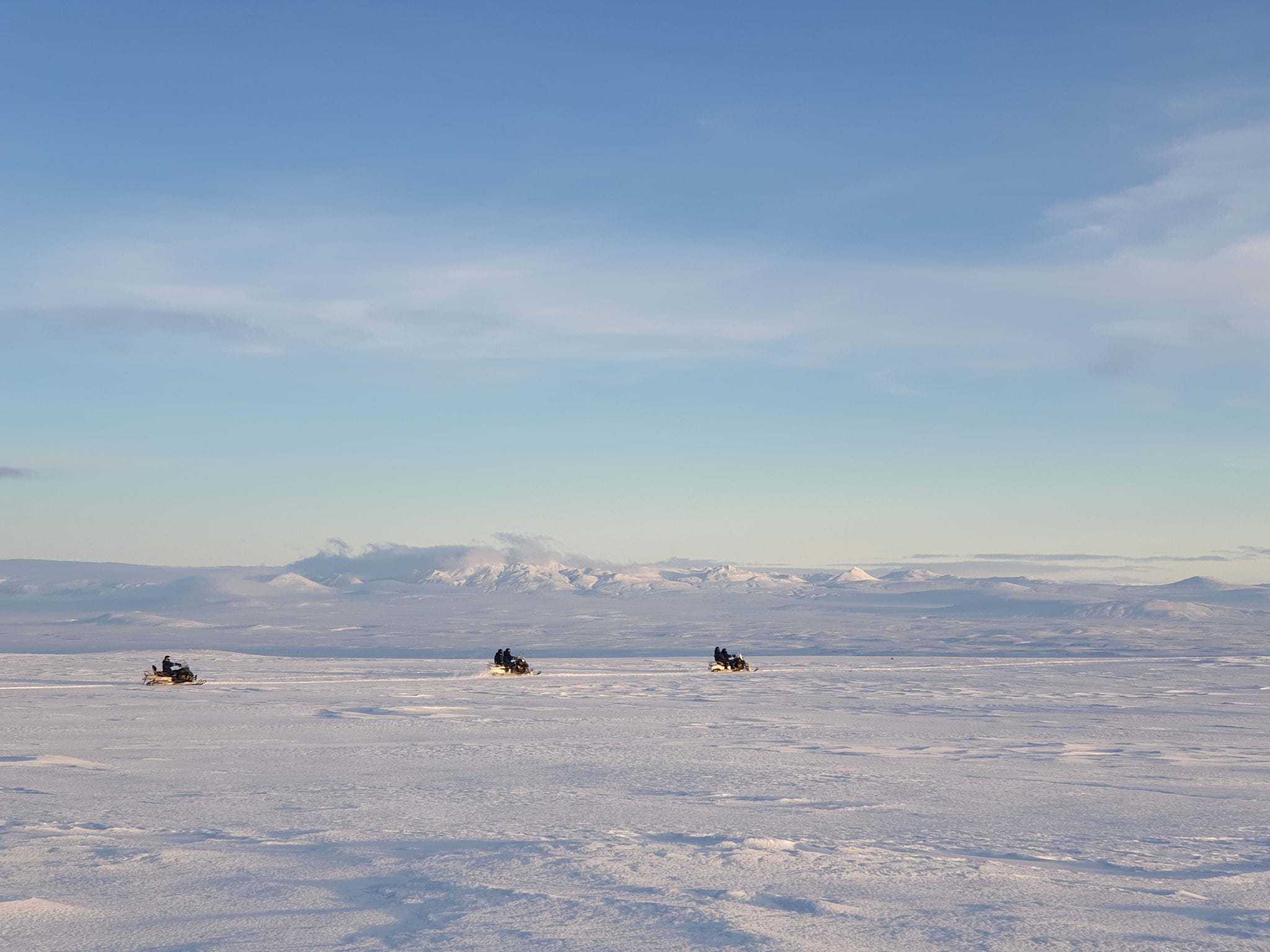 We look forward to seeing you in the Icelandic Highlands on a Snowmobile.