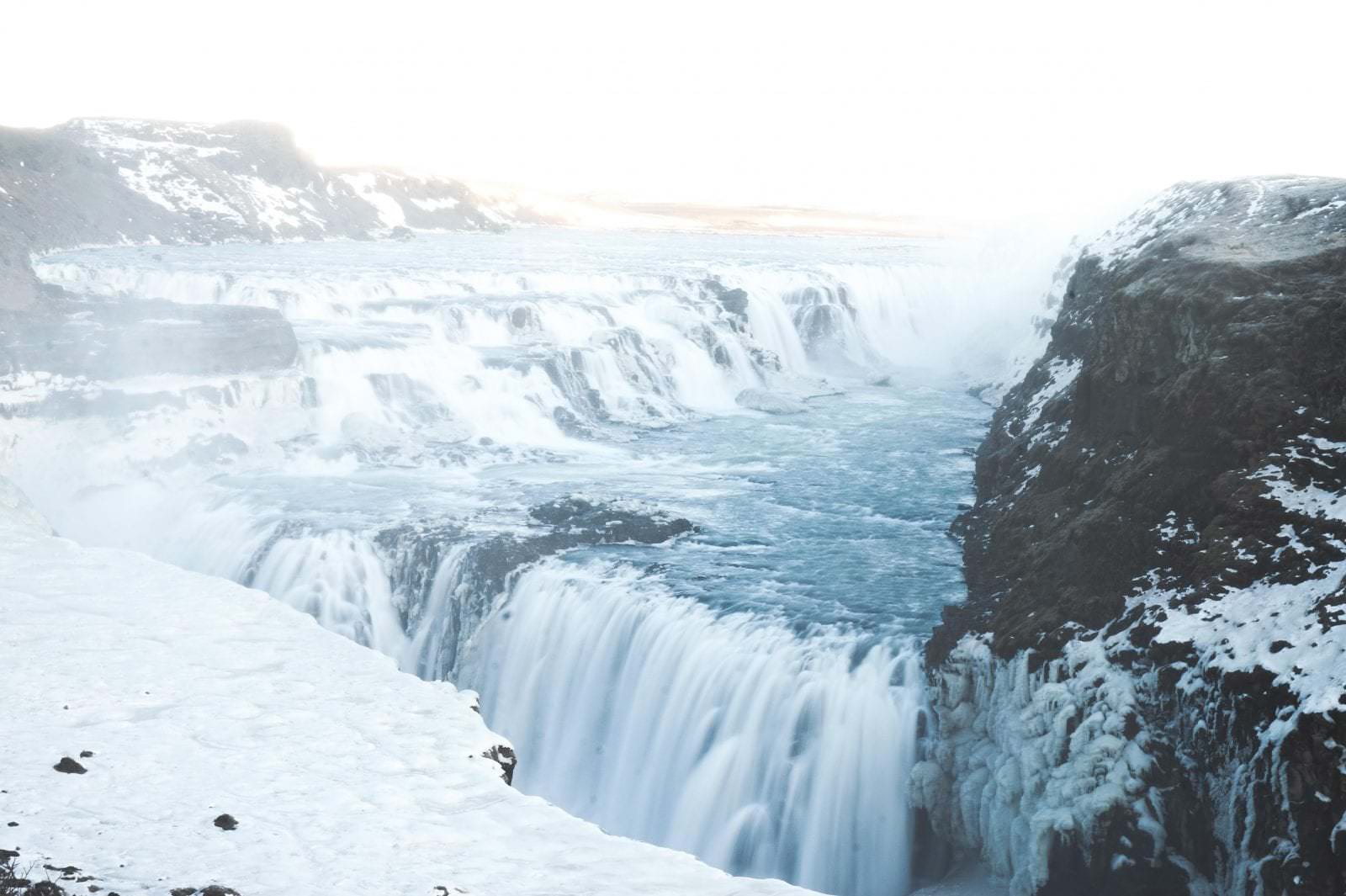 Gullfoss – Golden Falls
Gullfoss Falls or "the Golden Falls" are arguably considered the king of Iceland's waterfalls. Standing at 32 meters high and with an average water flow of 110 cubic meters per second, it is indeed worthy of that title.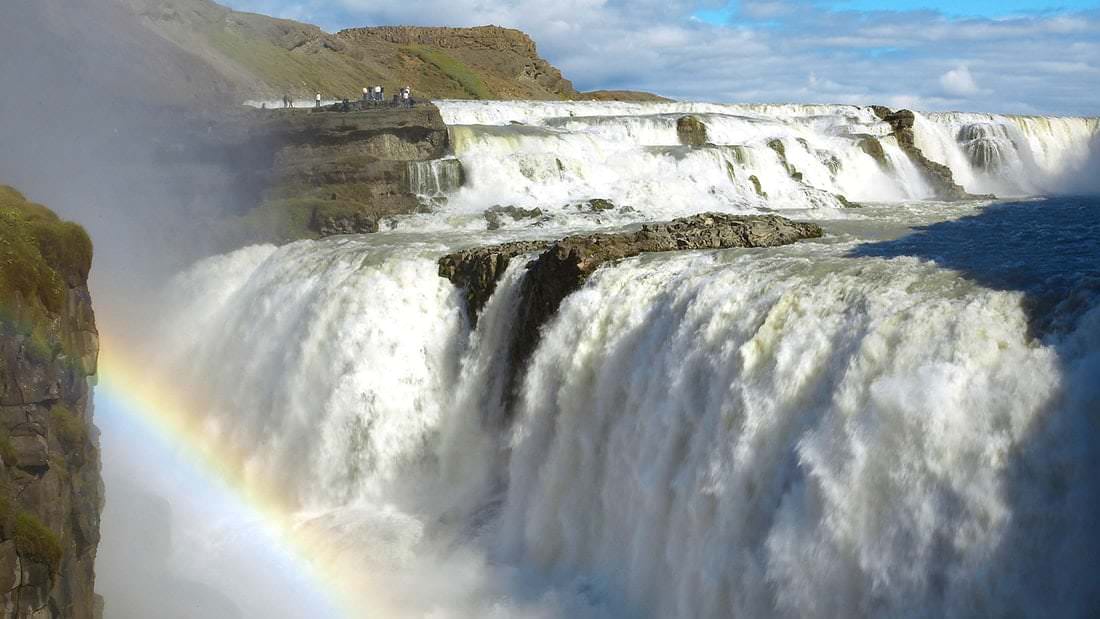 Being one of the highlights of the famous Golden Circle, it is undeniably the most visited falls in the whole of Iceland. Gullfoss, which is often accompanied by a beautiful rainbow, is also listed as one of the world's top ten waterfalls by the World of Waterfalls. One of the advantages of visiting Gullfoss falls is that it is only about one hour and fifty-minute drive from Reykjavik, with many other stunning sights on the way. Of course, the ride could take a little longer in wintertime when it might be snowy and/or icy.
However, what we personally love most about Gullfoss, is the fact that it is so close to our monster truck pick-up location by Gullfoss Café. Hence, it is a perfect opportunity to kill two birds with one stone by joining our meet-on-location snowmobile tour and check out Gullfoss Falls either before or after the tour. Check it out, you won't regret it!