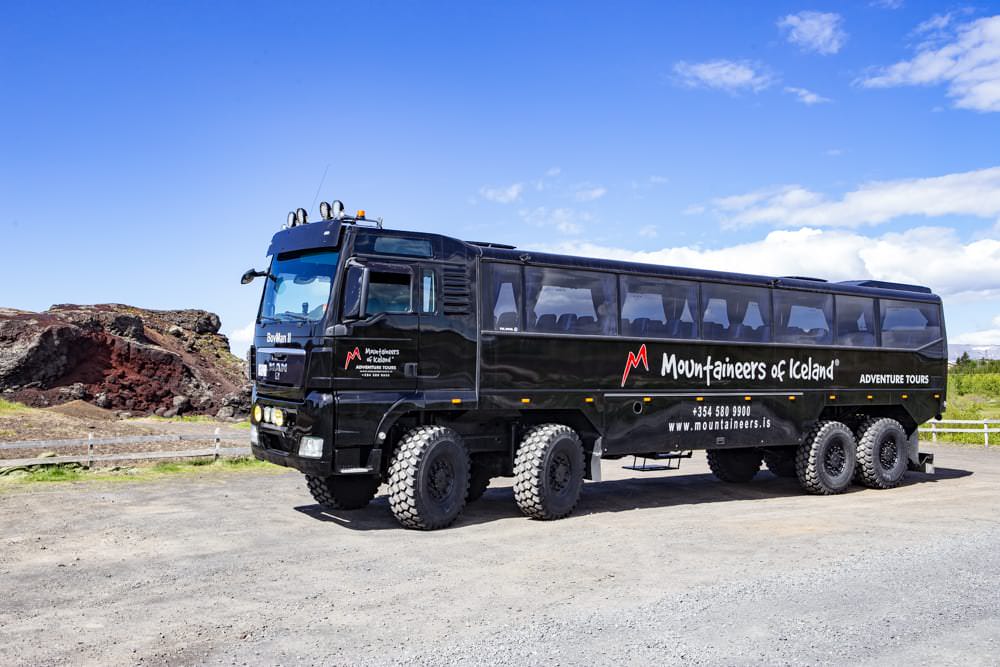 Monster of a Truck
We are proud to present our latest addition to our fleet, a monster of a truck!
What kind of mammoth does it take to traverse Europe's 2nd largest glacier, being big and sturdy enough to even cross some of the glacier's crevices and snowy hills? Well, we found the answer… Meet BovMan II, our fleet's latest addition. Some call it a super truck or a monster truck. Still, others call it a glacier truck. The Japanese call it the ultra truck, perhaps with affinity to the ultra man. Whatever you wish to call it, this beast packs a punching power of a 470 hp diesel engine and a 20-ton body, indeed there are few places this brute cannot get to. Perfect for the Icelandic highlands and glaciers, we love taking travelers around our scenic and untouched landscapes on this monster of a truck.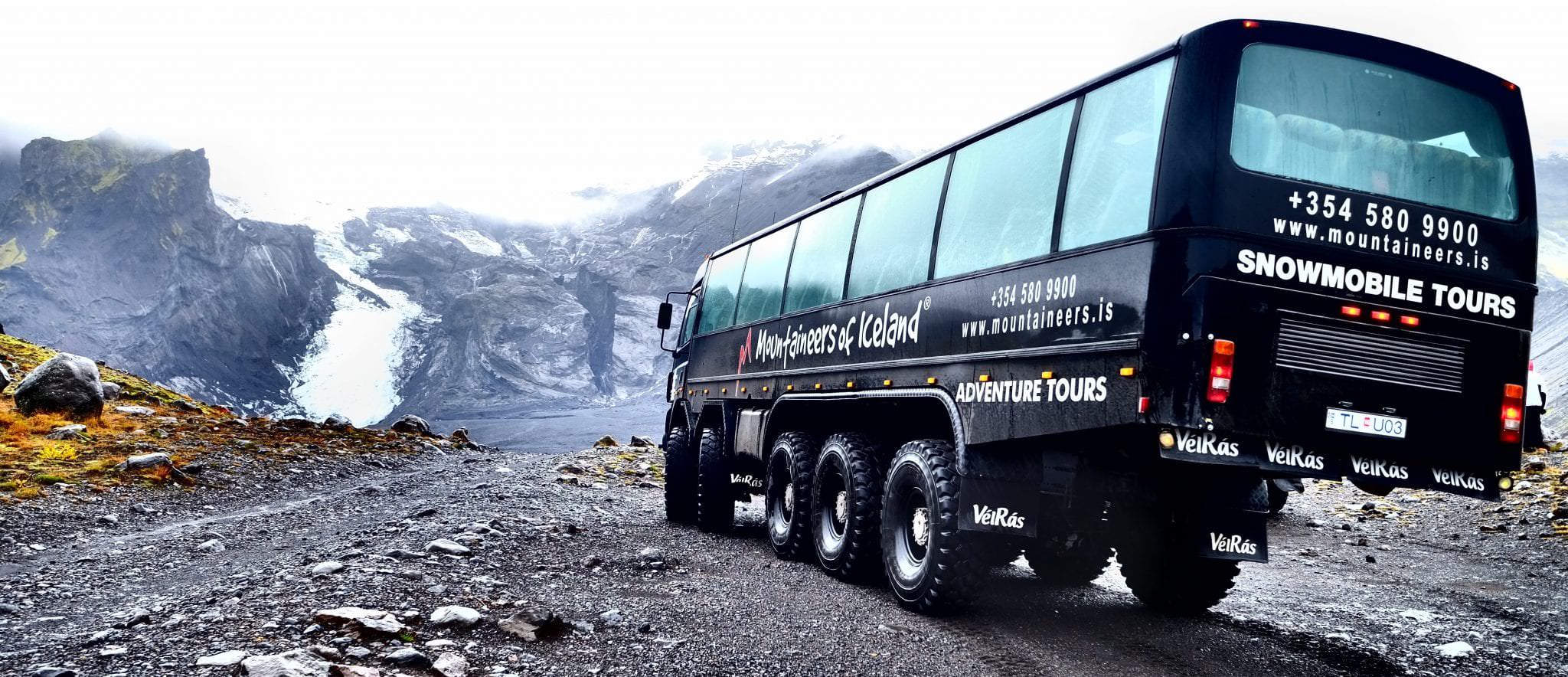 With capacity for 58 passengers, the Goliath can take smaller or larger groups around Iceland's highlands on breathtaking journeys. Included is Wi-Fi, speaker system for tour guides and air-conditioner with individual air controls. We would love to take your group to the top of Langjökull glacier during the evening and watch the stars and the northern lights dancing in the night sky. Or take you around the beautiful streams and mountains of Þórsmörk. Whatever you wish, we can make it happen. With its huge tires, it will give a stunning view and Kodak moments wherever it may take you. Please let us take you and your group of family and friends on an adventure of a lifetime, traversing through Iceland's magical landscape in the comforts and safety of unstoppable mighty machinery. For individual quotes, please contact us.