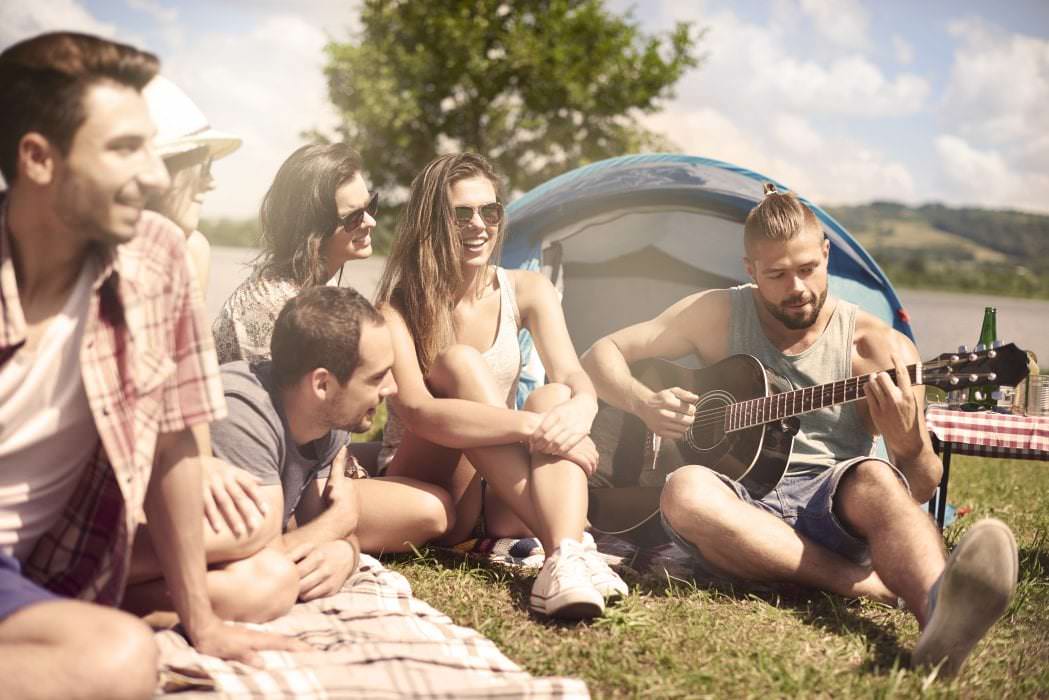 Verslunarmannahelgi
Prepare for the Merchant's Weekend!
Coming weekend is a three day one and the biggest travelling weekend of the year in Iceland and also the biggest festival weekend. It is called Verslunarmannahelgi or Merchant's weekend, since the first Monday in August is dedicated to Icelandic merchants. A great deal of people of all ages go camping and enjoy large outdoor festivals. This is also considered by many to be the last chance to go camping and travelling before we have to say goodbye to our beloved summer. All of the festivals are suitable for families and during the daytime most of them have some sort of a program for kids. In the evenings, you will enjoy live music concerts where you will be able to dance far into the night. If you will be here in Iceland next weekend we highly recommend you to go camping and check out one of these big festivals. If you are not a camper you can always stay in Reykjavík for the annual music festival Innipúkinn or "Homebody," an ironic term used for those who prefer the pleasure and comfort of their warm homes.
We have listed down few of the biggest festivals during this upcoming weekend. Take a look!
Þjóðhátíð
Þjóðhátíð í Vestmannaeyjum is a festival held in Vestmannaeyjar Islands, located off the mainland's south coast. Þjóðhátíð is by far the biggest festival during this weekend. This festival has been held since 1874 and today around 10,000 – 16,000 people attend the festival annually. The festival starts on Thursday and ends with a crowd singing on Sunday night. The big stage of the festival is located in Herjólfsdalur, a valley on the island of Heimaey. The festival consists of fireworks displays, concerts, food tents, bonfires, guitar singing, camping, BBQ's and then the big night crowd singing on the Sunday evening.
For tickets and more information about the festival take a look at their website https://dalurinn.is/
Akureyri – Ein með öllu
In Akureyri, the second largest urban area after the capital region, there is a big festival called Ein með Öllu or "the one with everything." This festival is perfect for families with children as well as for people of all ages who are traveling with friends and just want to party and enjoy the best musicians Iceland has to offer. The program consists of Tivoli, outdoor theatre for children, sports competitions and outdoor live music concerts and a lot more.
Please take a look at their website for further information http://www.einmedollu.is/is/dagskra/laugardagur
Mýrarbolti
Mýrarboltinn or "Mud football," is held in Ísafjörður in the Westfjords of Iceland. It is a football tournament played at a mud field. Most of the teams are made by groups of friends and each team plays in a uniform that the team members have made by themselves. It is not just a football tournament but also a music festival. During the evening there will be live music concerts where people will be able to dance all their sorrows and muscle pains away. This festival is a great mixture of sports and partying.
Here you can see more about it http://www.myrarbolti.com/
Innipúkinn
Innipúkinn or "Homebody" is an annual music festival which is held at downtown Reykjavík. This year is the festivals 16th edition. On Friday, Saturday and Sunday evening, there will be a variety of musical programs.
For further information and the line-up for Innipúkinn 2017, take a look at their Facebook page, https://www.facebook.com/Innipukinnfestival/