WHERE IS THE GLACIER?
Receding glaciers is happening globally and Iceland is no exception.
The world's climate is changing and it is having a tremendous impact on our daily lives and work. In just a few short decades, there may not be any glaciers left to snowmobile on. We at Mountaineers are determined to preserve Iceland's precious nature and we are proud to have taken the next step towards a greener Iceland and hopefully saving the glacier with reforestation.
REFORESTATION
Saving the glacier: Step 2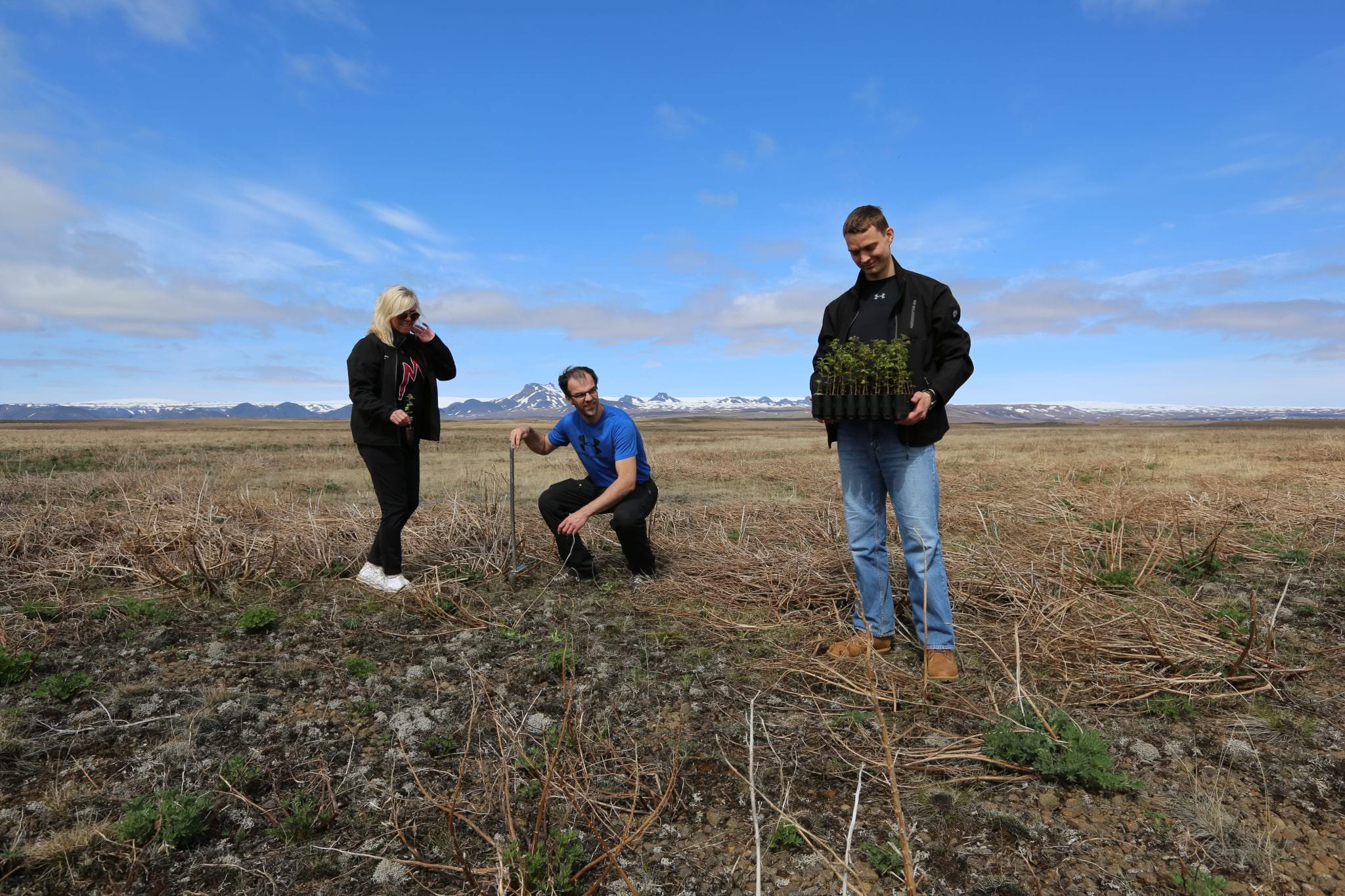 Friday 23 March Mrs. Ólöf Einarsdóttir, Managing Director of Mountaineers of Iceland, and Mr. Garðar Þorfinnsson, Regional Representative of the Soil Conservation Service of Iceland (SCSI), completed a contract concerning reclamation and reforestation in Bláskógabyggð Municipality. Following up with the meeting, representatives from Mountaineers, SCSI, and Bláskógabyggð Municipality met up on 4 June to formally start the project by planting the first trees. Then 19 June, another 2,000 birch trees were planted in an area that covers approximately 1 hectare. This contract will last for 3 years and commits Mountaineers to provide one million ISK per year in order to fund the project. The goal of the project is to absorb CO2 and in time, carbon neutralizes Mountaineers while at the same time, creating a more beautiful environment that is mostly barren at the moment.
ECOTOURISM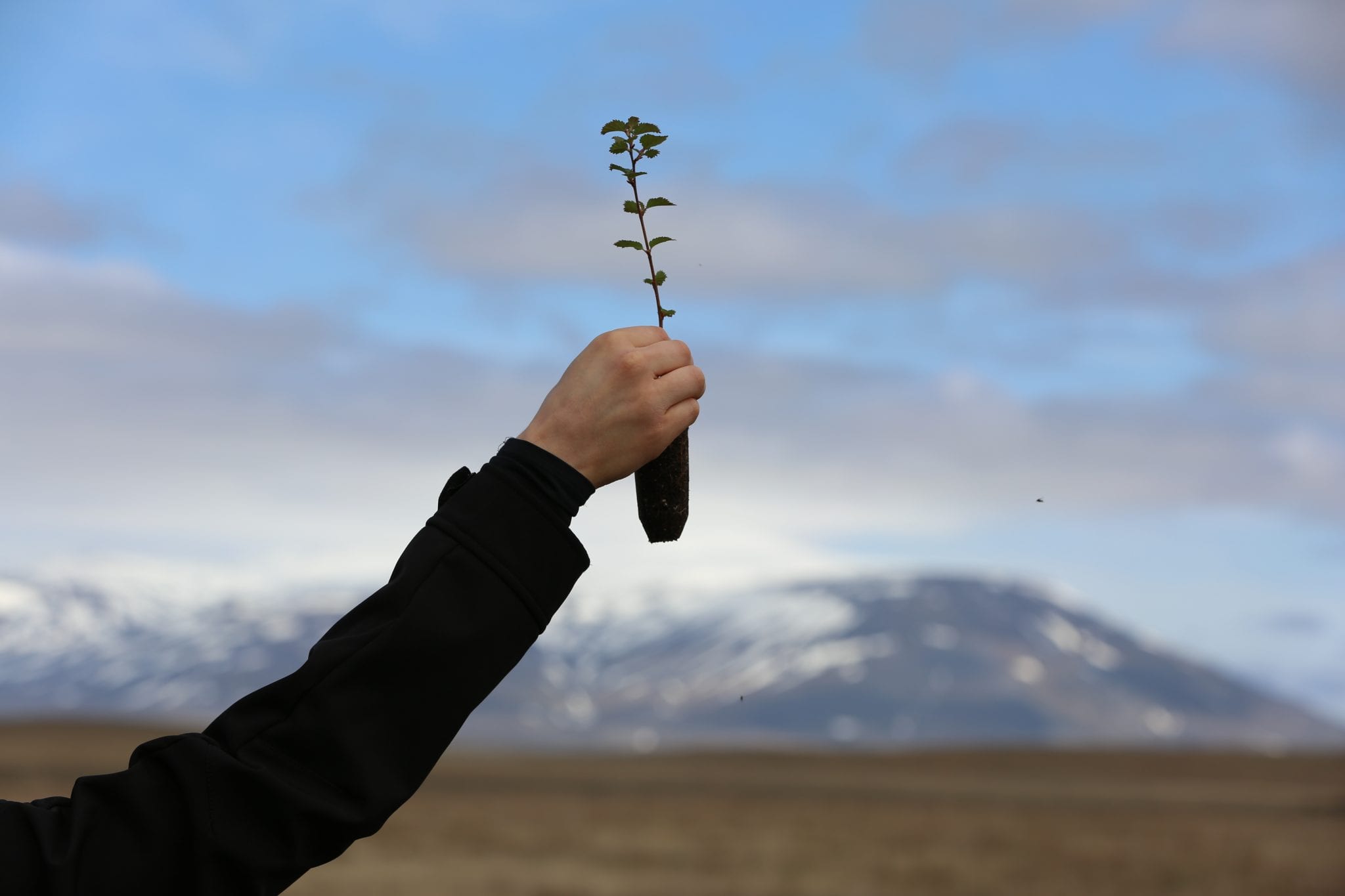 In a previous blog, we spoke about the green future of tourism where ecotourism or sustainable tourism as it's often referred to as has been growing around the world and it could be said that the UN's declaration of ecotourism in 2002 was a milestone for this ongoing mission of protecting our planet.
SHUT IT OFF – FOREVER
Saving the glacier: Step 1
Earlier this year, Mountaineers took the first step towards going green and shut down a diesel generator that has been powering Mountaineers glacier huts. It marked a great step in the green revolution!. We are connected to the grid and have gone green!
ONWARDS AND UPWARDS
We are looking into our next steps and have been traveling the world seeking electric snowmobiles! Want to help make Iceland greener and give us the chance to plant even more trees, then share this blog and you have contributed to our good cause. Stay tuned as we continue our fight in the green revolution.