The Icelandic glacier is our playground and home, so when we have to add new machinery to our fleet we are not looking to buy a Toyota Yaris! No no, we have to make sure its glacier fitting and can withstand the Icelandic weather and conditions on the glacier. This time we needed something totally new for transporting passengers from our glacier hut to our new ice cave and this incredible custom made snowcat was welcomed to the family.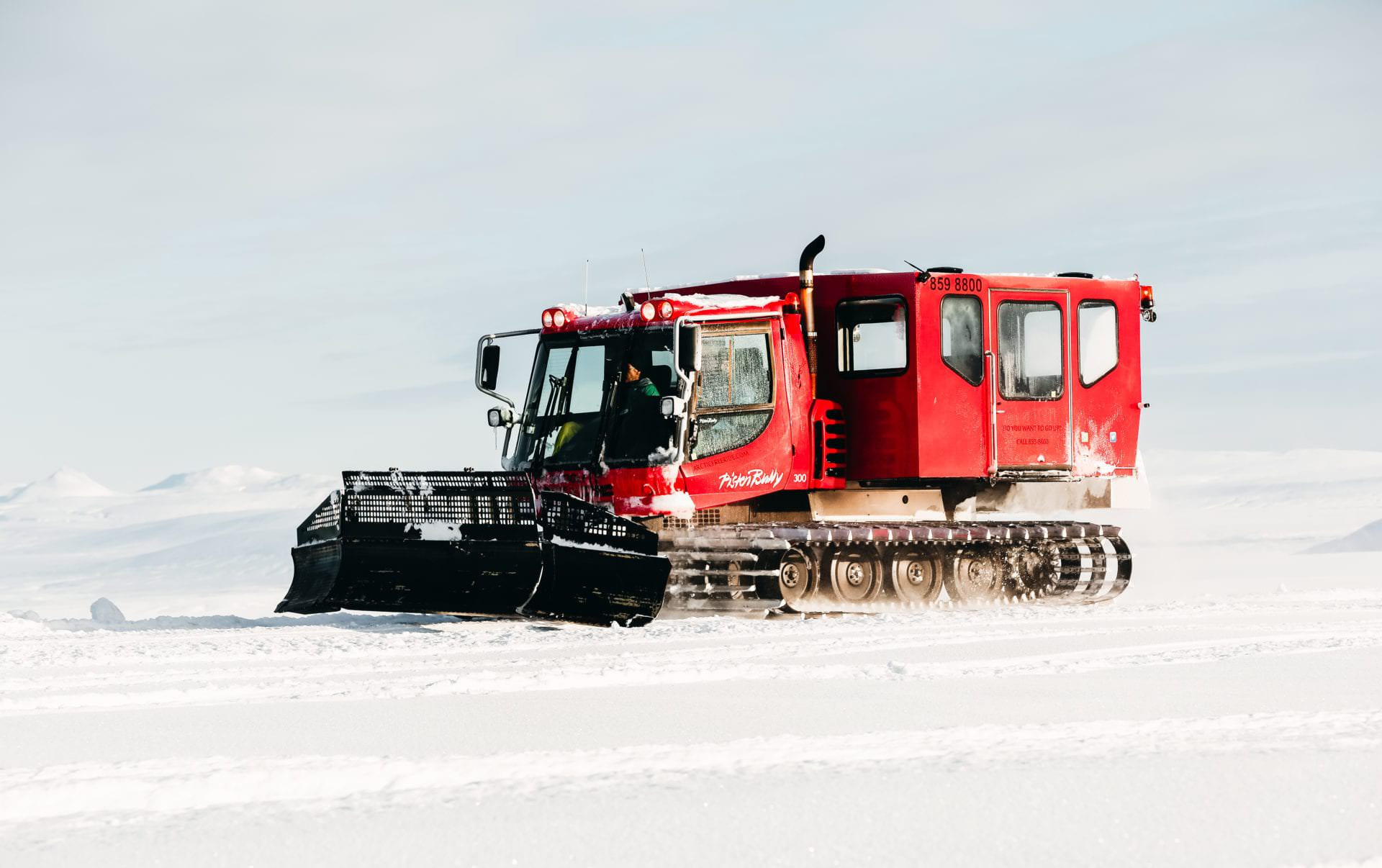 Custom made
The Pisten Bully is fast, economical, rides smooth and is outfitted with a custom box designed by EFLA, a general engineering and consulting company providing high-quality solutions worldwide.
The box is fitted with:
– Two-point safety belt for everyone
– Emergency exitAirconditioning with fans in each corner
– Bluetooth stereo for good times
– Emergency button to notify the driver to stop
– Easy access into the box for skiers and snowboarders
First off the snowcat was used to transfer the brave souls of skiers and snowboarders in Iceland up a mountain in the north of Iceland offering incredible views and untouched powder snow! This has been an incredibly popular activity and has been operated by our friends at the "Arctic Freeride". Once we told them about the new Ice Cave we discovered they could not resist and headed south with the monster snow car.
Transporting to the Ice Cave
While you can, of course, have the opportunity to snowmobile up to the Ice Cave we still wanted another option to welcome travelers to this all-time favorite Iceland adventure. We wanted to be able to invite people no matter the weather and no matter the clothing to ride all the way up to the Ice Cave without having to gear up. The snowcat is warm, fitted with leather seats, comfortable riding and can accommodate 28 passengers at a time.
We are genuinely excited to start operating this incredible experience on the 1st of December and with it welcoming you to the glacier and riding it in a truly arctic extreme snowcat. See you soon!